Gruesome evidence: the making of disgusting visual stimuli
Disgusting, graphic photographs may lead to harsher moral judgment: higher sentences and lower standards of proof. Researching this means creating a set of disgusting visual stimuli. And a lot of decisions to make. Come and have a look behind the scenes.
This collaborative project integrates two strands of research. First, research on the relationship between disgust, moral judgment and attentional control, an interest of Lotte van Dillen. Second, studies showing that visual, graphic evidence leads to harsher moral judgments. This is all the more relevant since from 2016 on the Dutch Minister of Security and Justice wants all case files and documents to be digitally exchanged. This means colourful visual material (e.g. photographs from crime scenes, injuries) will become more readily available to the various actors in the criminal justice system.
To investigate how and to what extent (moral) judgments are influenced by the gruesomeness of visual material, we need seemingly authentic photographs that vary on one aspect related to perceived gruesomeness only. Thus, photographs should be similar with respect to the crime scene, framing, depth of field, lighting, the victim, seriousness of wounds and so on. Furthermore, they should look like "real" crime scene photographs.
This brief look behind the scene gives you an overall idea of what's involved when creating such a set of visual stimuli. First, it means discussion: on several occasions Lotte van Dillen, Bert Lesger (forensic instructor at the Police Academy of the Netherlands), my criminology students Harm, Marieke, Lotte and Tess, student of forensic investigation Nancy and myself brainstormed. What makes a photograph disgusting or gruesome? What is the role of habituation (experience) and attentional control? We relied on empirical studies, (forensic) experience and, to be honest, our own gut feelings as well. We agreed (conform the literature) on the amount of blood visible, but other aspects (e.g. weapon still in the wound) were less clear cut. For a variety of reasons, we decided the mock victim in our photographs would be a fair-skinned adult.
Meanwhile, Bert had asked his colleagues to send him photographs which they considered (relatively) horrific. He convinced me that I should look at these photographs, because it would make me better understand the range of photographs (and crime scenes) forensic investigators encounter in their daily work. Also, he thought we might get new ideas, which would also enable us to instruct Nan and Willem from the casualty simulation organization LOTUS.
So, Bert and I met at the Politieacademie and discussed the photographs he and his colleagues had selected. I could write a whole blog on that by the way.
But briefly, based on these photographs from real cases, other aspects appeared potentially relevant too: the visibility of personal belongings (e.g. jewellery, watch); eyes opened and hands cramped. Next, we discussed the photographs from real cases, the experimental design, make-up and props we needed with Nan (make-up), and Willem (victim) (both from LOTUS) together with Bertus Postema (lectureship Forensic Investigation). For this purpose, Nan had brought two books and pre-made wounds.
That night, I adapted the shooting script for the next day: the casualty simulation and mock crime scenes would be checked regarding authenticity by Bert and Bertus; Bert would do the forensic photography. We started at 8am and worked till about 16pm, which resulted in three mock crime scenes and twelve series of photographs. The series consisted of overview, mid-range and detailed photographs of thee types of wounds, with two dimensions of gruesomeness systematically varied.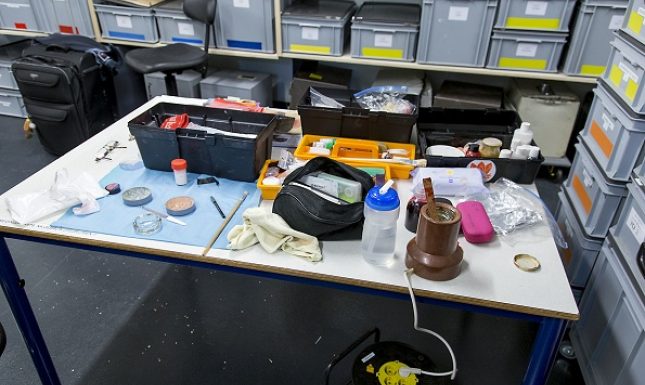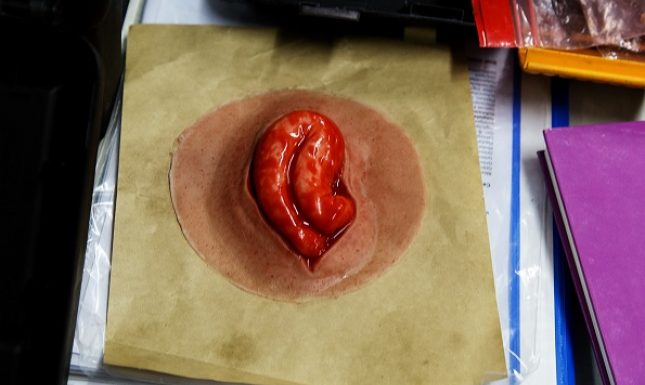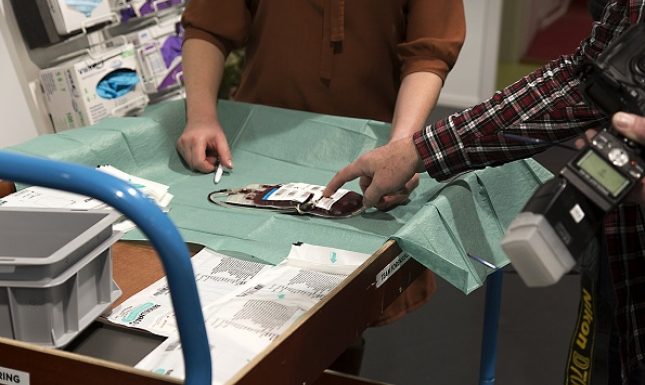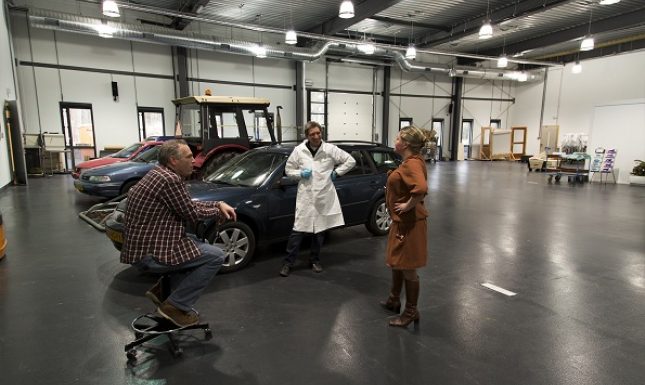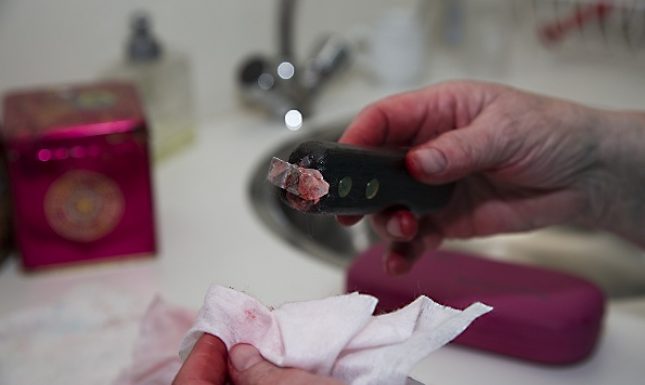 Selection of photographs "The making of" by Tess Janssen, shot at and in collaboration with the Police Academy of the Netherlands.
A week later, my bachelor students had selected a small number that Tess altered and manipulated with software. These pictures were tested in a pilot. Based on those quantitative findings, we finally selected the photographs that we would use in the first experimental questionnaire.
My students have finished their bachelor's theses successfully. But you think we're done now? Nope. Lotte van Dillen and I will go over the findings, the experimental manipulation and the photographs we used. Because the photographs didn't work out the way we wanted them to.
Empirical research, especially in this relatively unexplored interdisciplinary field, is like running a household (though I prefer the first). You can always improve, be more efficient and you're never done.